Details

Published: 11 February 2022
It has been confirmed that the Scottish government will bring Scotrail into public ownership from April 1st 2022.
To meet the Scottish governments plans to be Net Zero, nationalising Scotrail can help create an efficient, effective and modern railway which truly meets peoples needs and intrests.
This means it will focus on delivering rail services at times and in ways that people want to use – and our publicly owned ScotRail will mean passengers' needs and interests are at the heart of it.
Before the pandemic, around 75% of passenger journeys on ScotRail were made on net zero emission trains – and The Scottish Government working to decarbonise our railways completely by 2035.
In the last ten years, The Scottish Government have already invested around £1 billion to electrify over 440 kilometres of track, and delivering numerous infrastructure improvements across Scotland.
The Scottish Governemnt have delivered the Borders Railway, faster trains between Edinburgh and Glasgow, and reconnected 14 communities across Scotland to the rail network.
In the next 3 years, Reston, East Linton and Dalcross – as well as Cameron Bridge and Leven on the new Levenmouth rail line – will follow.
The publicly-owned railway will always seek to respond to passengers' needs, to make sure it's sustainable and fit for the future.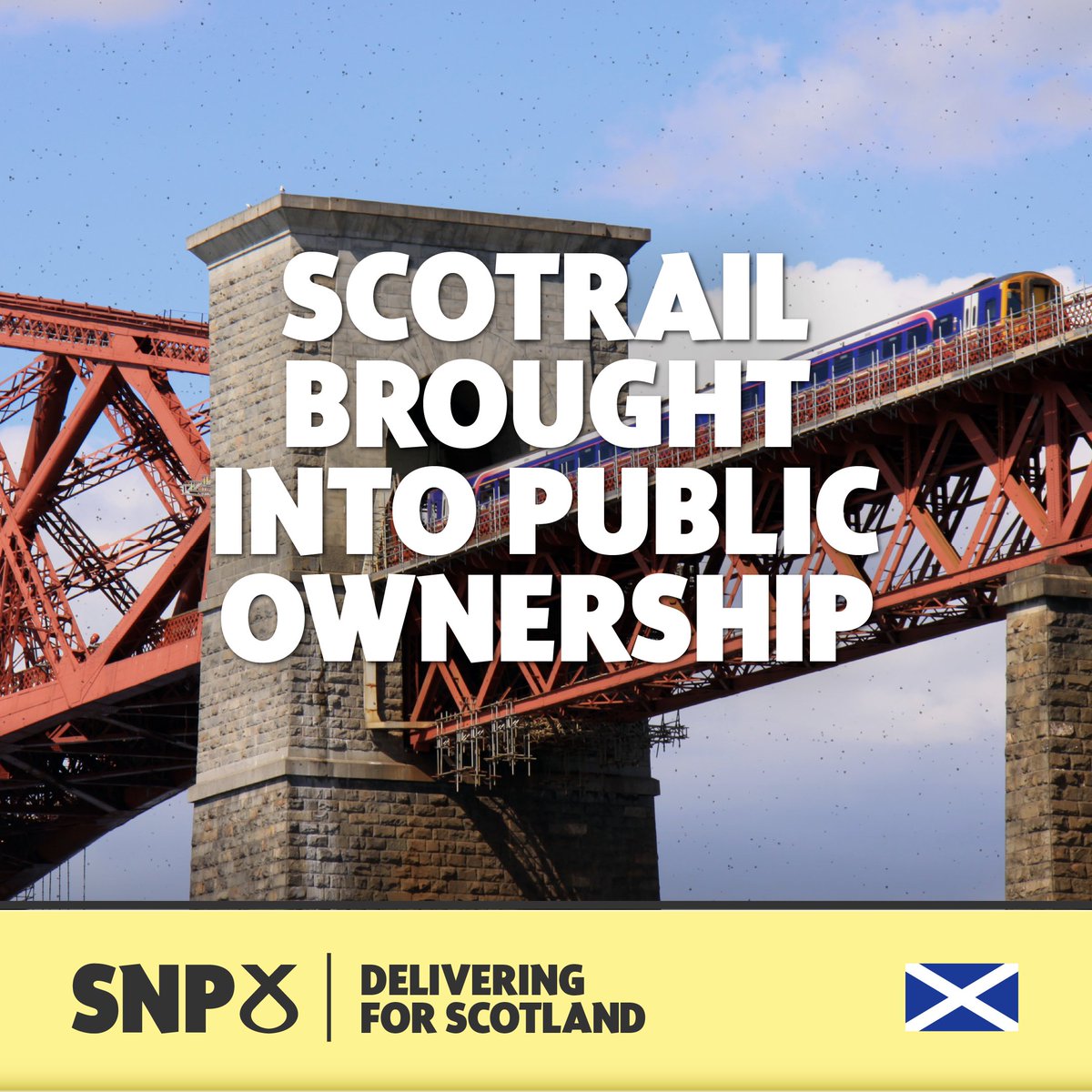 Christina McKelvie, SNP MSP From Hamilton, Larkhall and Stonehouse said:
"It is exciting for the people of Scotland to see ownership of Scotrail being nationalised.
"This will have many benefits for not only my constituents, but for everyone in Scotland.
"Having a sustainable, net zero, accessible train service is what we want to see for the people of Scotland, and is what will be delivered when nationaliaed."